Job in Saleem Textile company Faisalabad are open now. They required Export Manager (Marketing) Having following qualification sufficient experience in Marketing of home textile/Costing and Documentation.
They are seeking self-motivated and expert in English language. Interested candidates apply now for this post now.
For more detail see the following banner: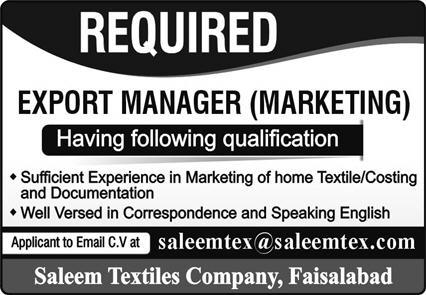 How to apply:
If you want to apply for this job send CV at the following e.mail address saleemtex@saleentex.com.